it's sitting on it's own wheels again
i've just been carrying on with putting it bak together today. put the new discs on it and roughly set the tracking. it has some more ground clearance at the fron thanks to the suspension but as a side effect it seems to have serious positive camber
there's no money left in the fund for fancy top mounts so i may look at some quick and dirty methods of chopping the standard ones around if i get time.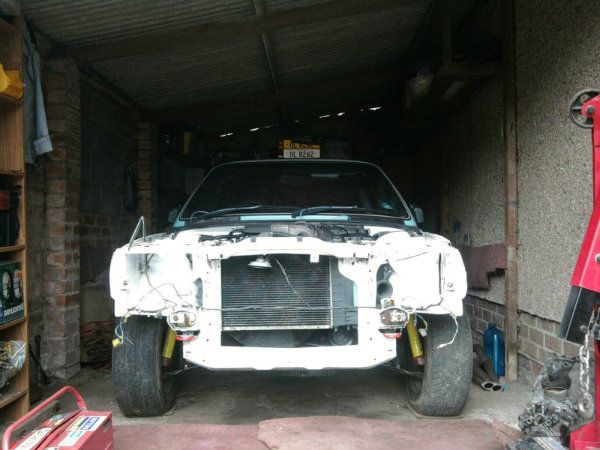 the exhaust is, as the french would say, a fucking piece of s**t. it's been welded up more times than i care to remember but i'm not forking out for a nice system just to smash it off on a white; so this one is being pressed into service again.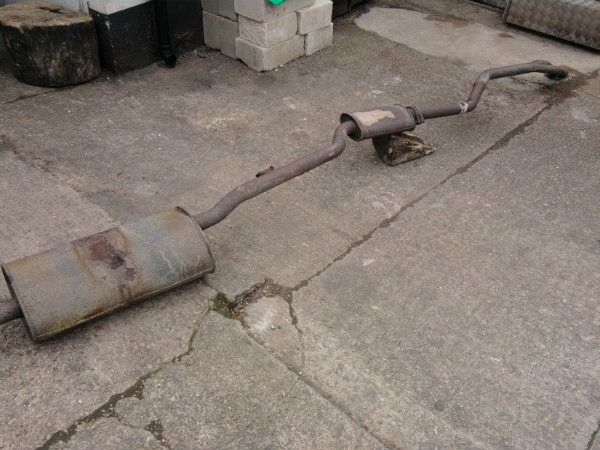 i've skidded the back box to give it's chances of survival a helping hand.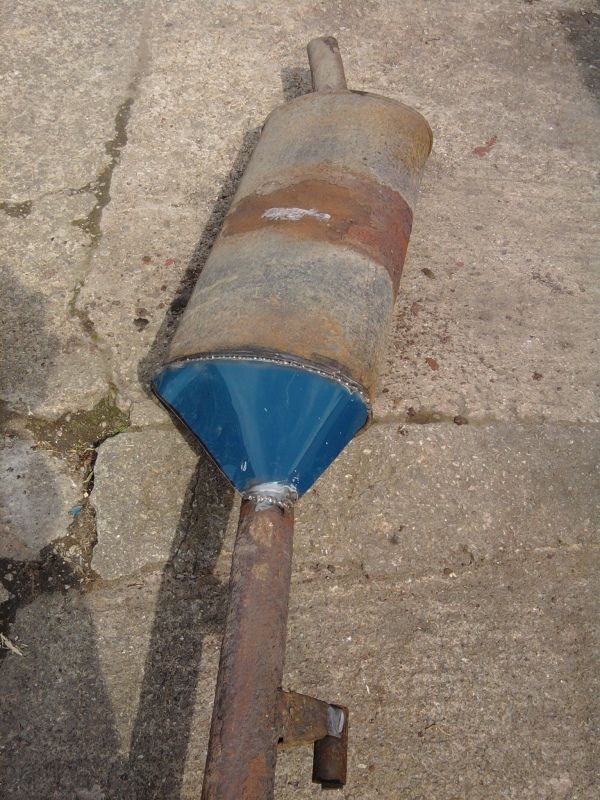 plan is to get the rear arms off tomorrow and get my mate to press the new bearing in before he goes away to the IOM on wednesday.