Rollcage
I hummed and hawed for a while between which roll cage kit to go for i.e. custom cages / hockley. I wanted a weld in kit and I wanted to have a go at installing it myself. However I really wanted an open main hoop for ease of access to helmets stored behind the seats. I also wanted a full roof cross and a few other things and budget is always a factor. You are a bit limited with certified cages and any changes you can get away with without log book issues. I think most of us like to go about things in a slightly different way for personal preference.
So I had a go at making the cage from scratch. I set up a set of string lines in the car as a datum to measure off. The string lines are not necessarily where the cage would be but acts as a reference to work out how close to the body shell I could get.
I measured and checked and measured and checked as there was definately an opportunity for a cock up here.
Then using the string geometry I designed the roll cage in CAD to MSA Blue Book requirements and played about with it until I had what I wanted. This is the easy bit for me as it's sort of my day job (CAD not roll cages). And then I checked my measuring again!!!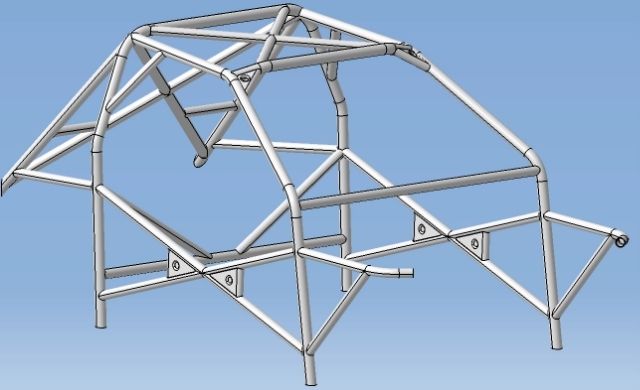 I had the bent tube work done by BMS Engineering in Coventry. It was CNC bent to the CAD drawings I provided. He did a brilliant job and the bends were spot on. I had them made 100mm longer in length so I could trim them on fitment or put the scallops on.
All the straight pipes I had laser profiled so they were like a jigsaw to install. The laser cut quality is brilliant and the price was really quite reasonable.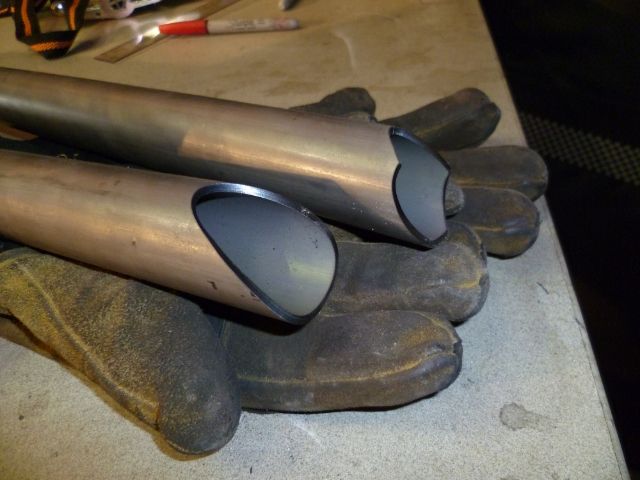 I made this forming tool out of box section and 38.1mm roll cage off cuts to make the taco shell gussets. I use it in my hydraulic press and it gives a nice tidy radius.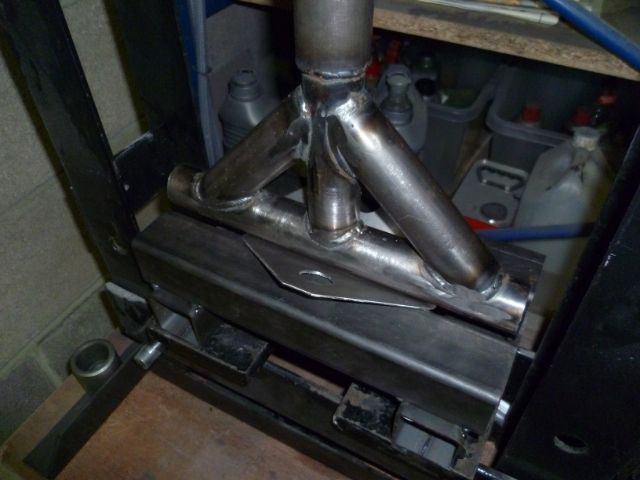 Getting it jigged in place.
All tacked in and square.
I used the drop it through the floor technique to weld across the top.
Setting and tacking the rear X.
I tacked it on the bench and then done the full welds in the shell as I was worried it might warp and pull if I did it on the work bench. It would have been a lot easier out of the car.
All finished.
I am really pleased with it for my first attempt at a roll cage. Its all tidy and square. Its definately heavier than a certified cage as it is all 12swg tube but it is the way I want it. I did use the Martin (mef) inspired technique of putting the shell on the spit to make the welding easier. The shell went round and round so I was always welding down hand. I was actually sitting inside the shell one day on an MDF sheet on the roof X. I don't fancy overhead welding either and my technique isn't up to that.