as the next natural
long term
progression bruvs1 and is-si hope to build a compact that will carry on from the e30 320i.s knowing what we do,it will probably use some of the parts off the "baron" and iron out the areas that need improving. obviously a donor had to be found and a '97 316 came along at much cheapness, m.o.t failure and not holding its temp, the bloke realised it wasn't worth him spending any money on it.
and after an afternoons picking bits off, a familiar pic to most of you!! water pump impeller broke but a quiet engine otherwise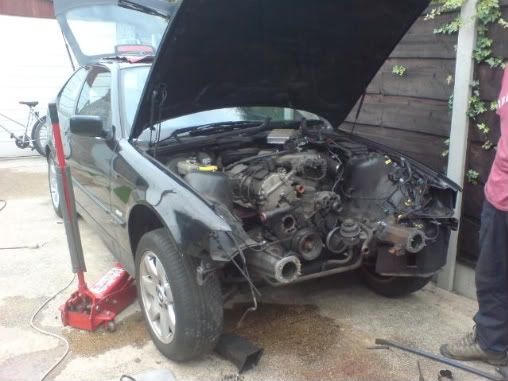 more as it happens!!