Right a friend who allways sprays my cars (bloody cheap if not for nothing) has decided to build a little track car for fun and a while back he used to own a Renault Clio Williams which he reckoned power to weight and pound for grin factor was one of the best cars he has ever owned, so when one came up cheap like he has bought it for a track car.
Problem is 2nd hand cage's are few and far between, For a Renault Clio they are like rockin horse s**t, a new cage was best part of £600 which really did'nt come into the budget plan, THUS i sourced a 2nd hand Roll Centre Cage for a Peugoet 205 for £200, The Following pictures show just how good it fits into the Clio Shell, The front legs follow the roof line and A pillar spot on and where they go through the dash they Butt up against the bulkhead so they really could'nt be a better fit, then the main hoop sits perfectly in line with the B pillar etc, all i have to do is fabricate the support mounts for the legs etc to bolt it in and tag it to the B post pillar as well for some extra rigidty etc
See what you think ???????????????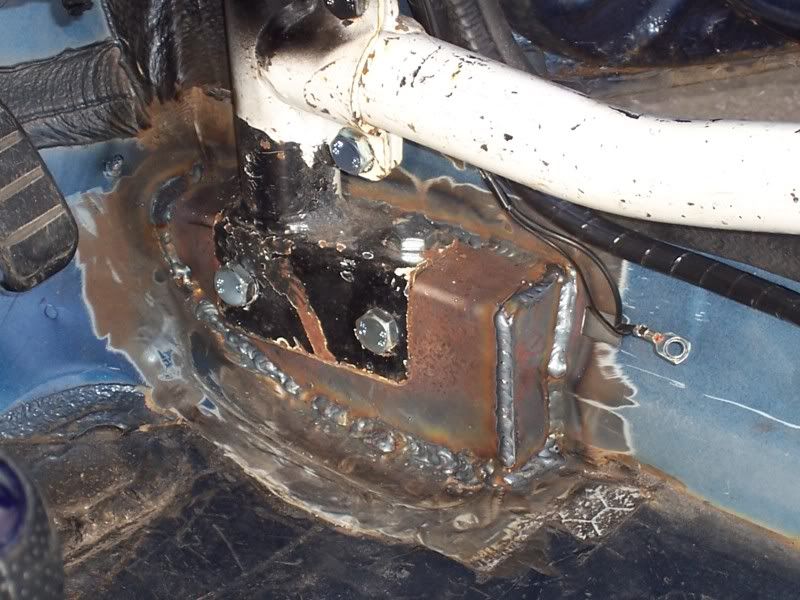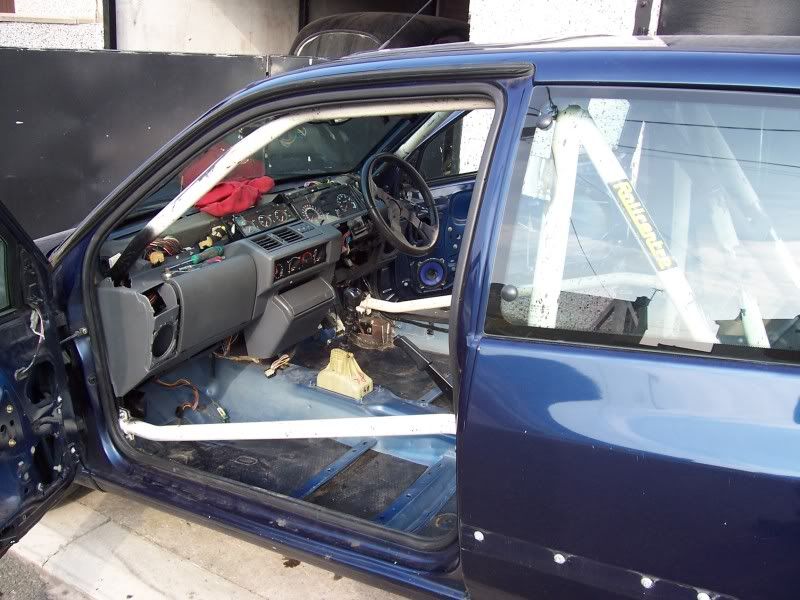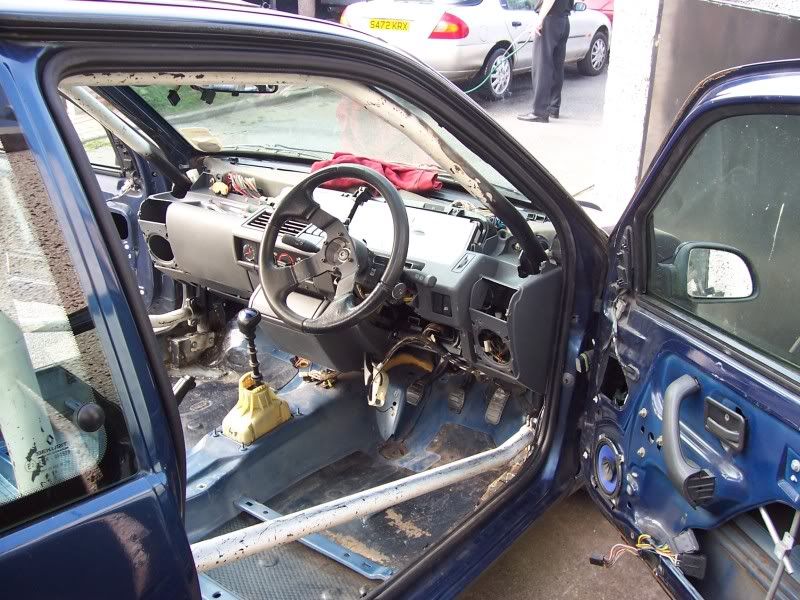 Cheers Dave aka Daishag Rallying 07805835655