Hi all, I thought it only fair, seeing as you guys are virtually family and all that, that I share with you what has been ahppening in the world of Sawdon for a while.
Well, we all know that the M3 went, then I had a foray into an Escort, and a few things happened...........
A, the car wasn't as good as first thought, it had had some major cosmetic body work, not particularly well executed, and it didn't seem to me like a good place to start from, but I wasn't worried as I had another "good" shell at home.
B, we had run out of money to finish the house and pay everybody up, so the decision was made to sell the Escort again, luckily for me, although I split it and sold the rolling shell and engine seperately, I got my money back. Result.
Anyway, we paid all the bills, finished the house and I was left with a few quid to buy a toy, now, I looked around a bit and fancied something different, (those who know me, know I like "different"!) and had seen a car I had hankered after since I first started driving, as it was the first car I legally drove on the road, a Rover Sd1.
So I had a look around, and was surprised just how many were still about, and saw one advertised local ish to me and went to have a look, bearing in mind that at the back of my head, I was secretly thinking of building a rally car with one, anyhow, this car was immaculate, 2 owners from new with a genuine documented 44,000 miles, it had been owned by a Sir/Professor and was flawless, so, I did the decent thing and bought it...............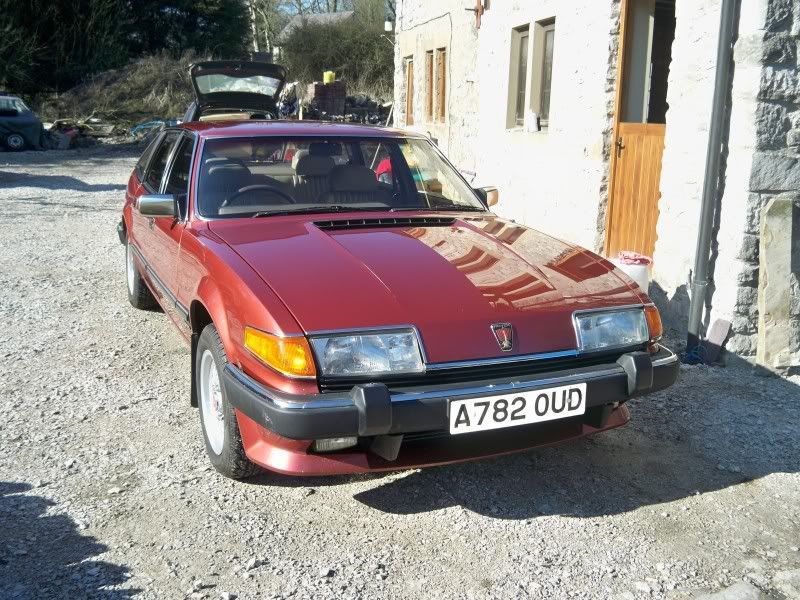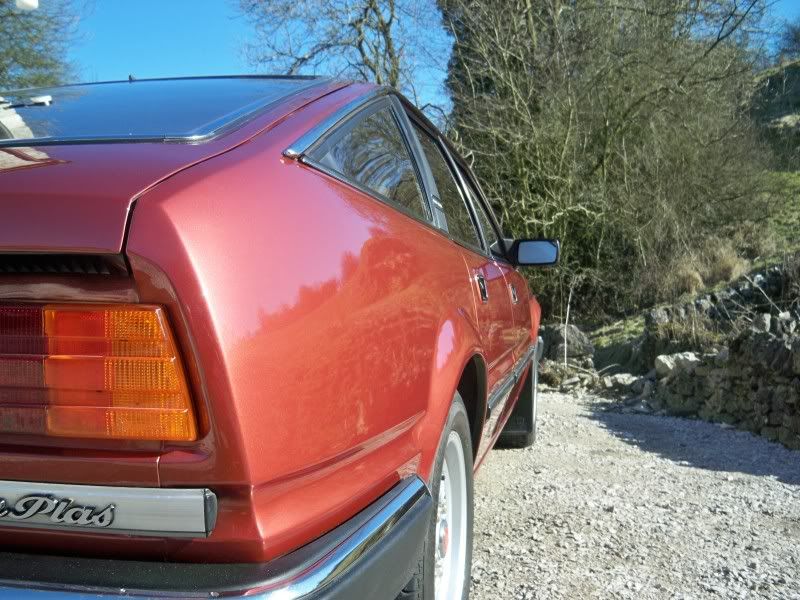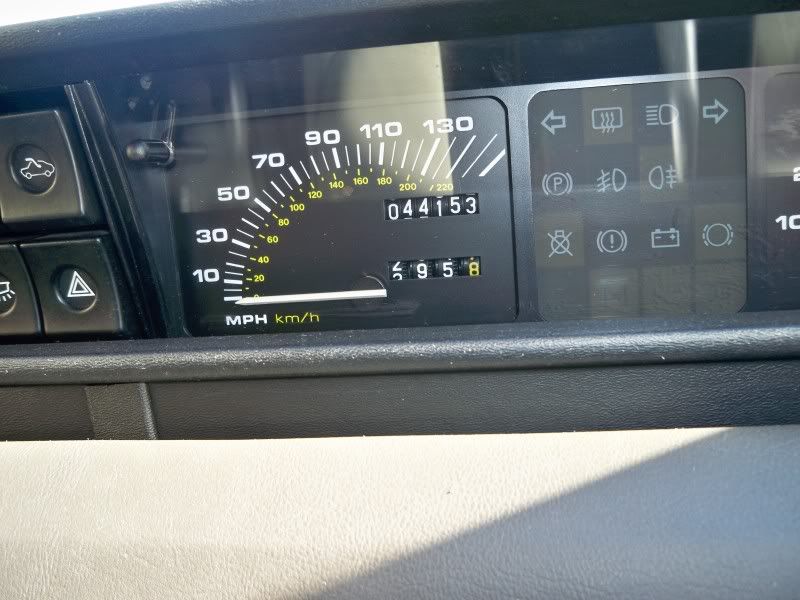 So, on closer inspection, this thing is far too good to do such a thing with, and is going to be a show car, but, the story doesn't end there...............
I posted a thread on a Rover Sd1 forum, asking about Competition parts etc, and got chatting with a fell in Ireland who has a shed full of these, and has amassed over the yeras loads of rally parts for them, and his input was the best route to go, if you want to rally one, is to keep it historic legal, and the best base car for a Group A replica is a 84/85 single plenum Vitesse. That in mind, i do no more than go buy one!!!!!!!!!!!!!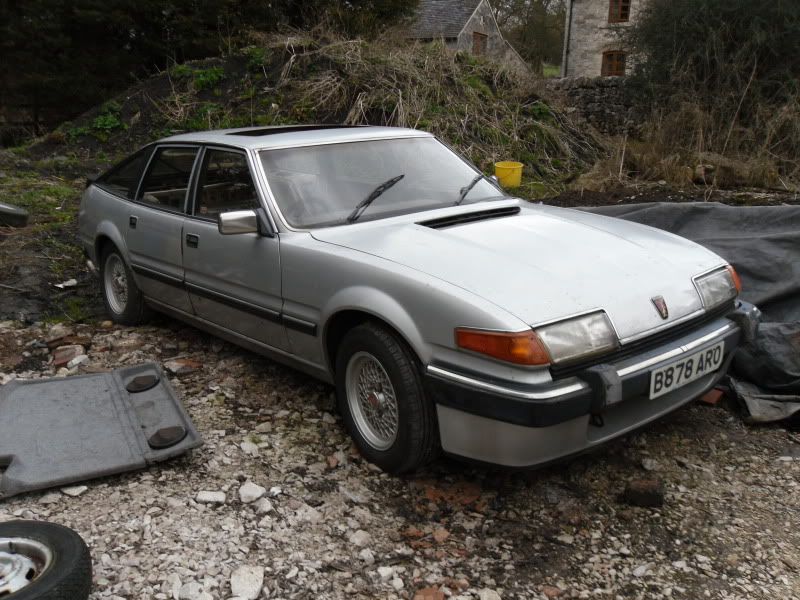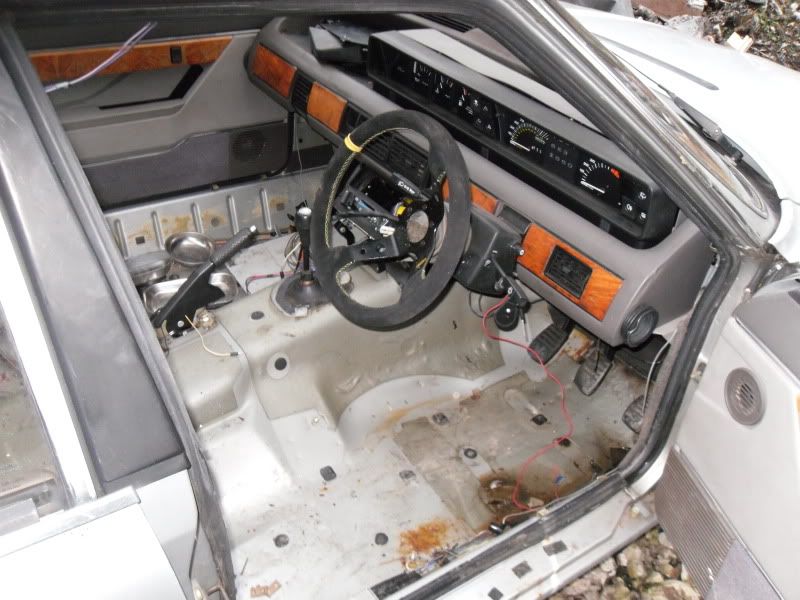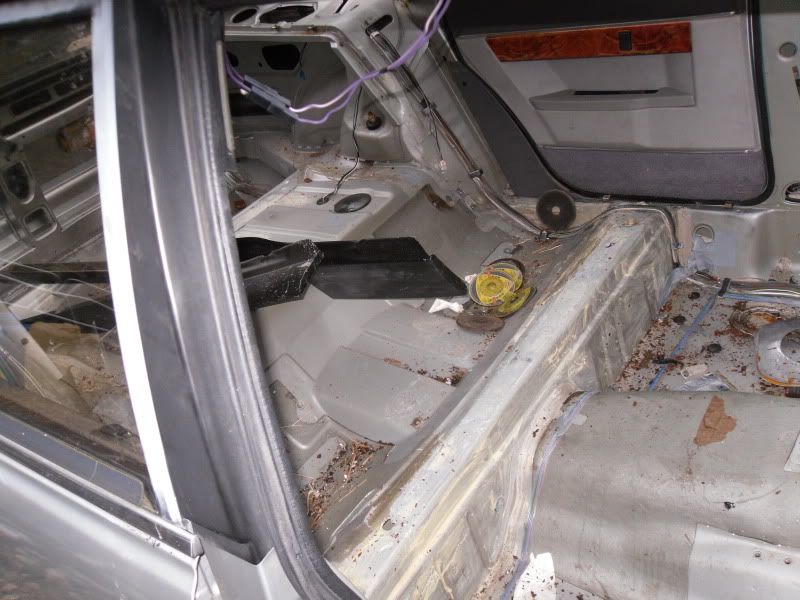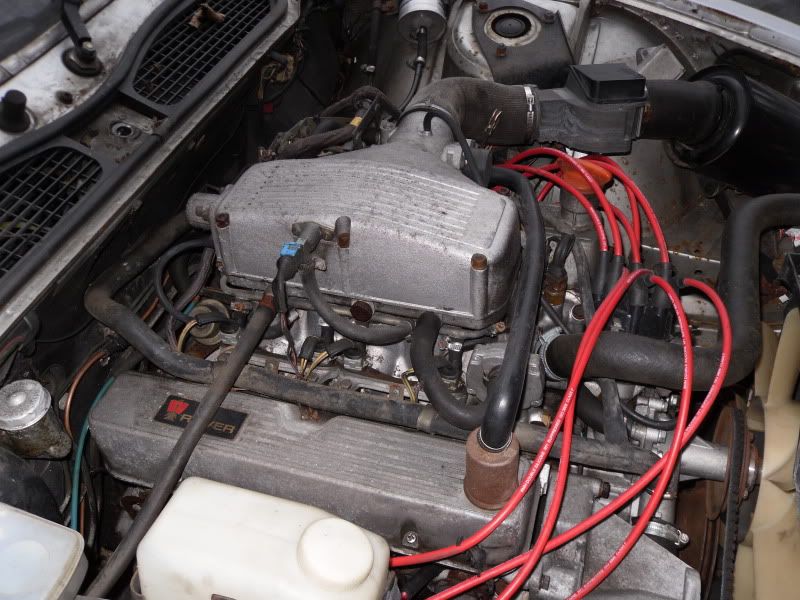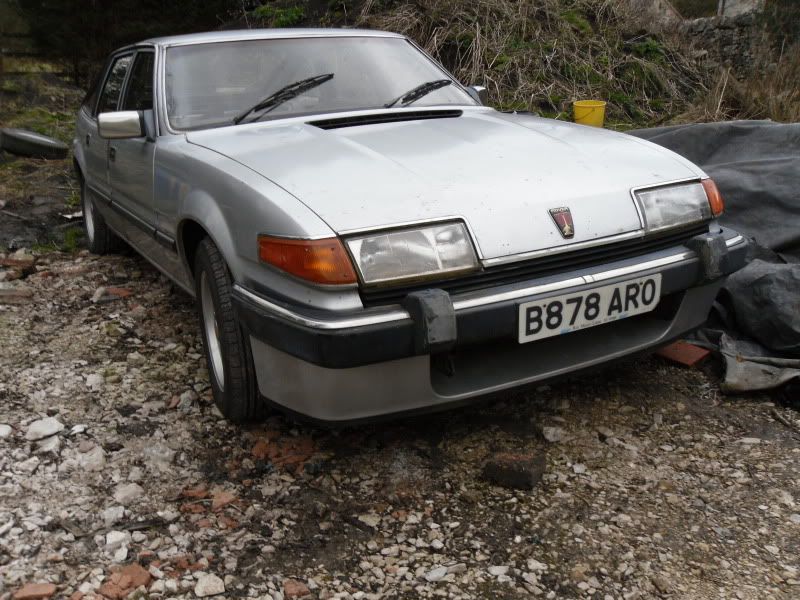 So, as you can see, I have already made a start, I have stripped her out, removed the godawful sunroof, (roof skin on its way from Rimmers) and amassed some pukka parts, including a cross bolted block, some forged pistons and group A rods, and of course, some nice wheels.
I also dropped very lucky, whilst at the Rcae Retro show at Stoneleigh, there was a proper works Group A car there, and I had a very long chat and took loads of pics of it in the hope of replicfating that car.
Anyway boys, hope you like it, don't expect her to be hitting the stages this year, or maybe the one after, but you never know.