I know that Ford put out very informative set up sheets for most of their cars in the late eighties and early nineties. They look something like this...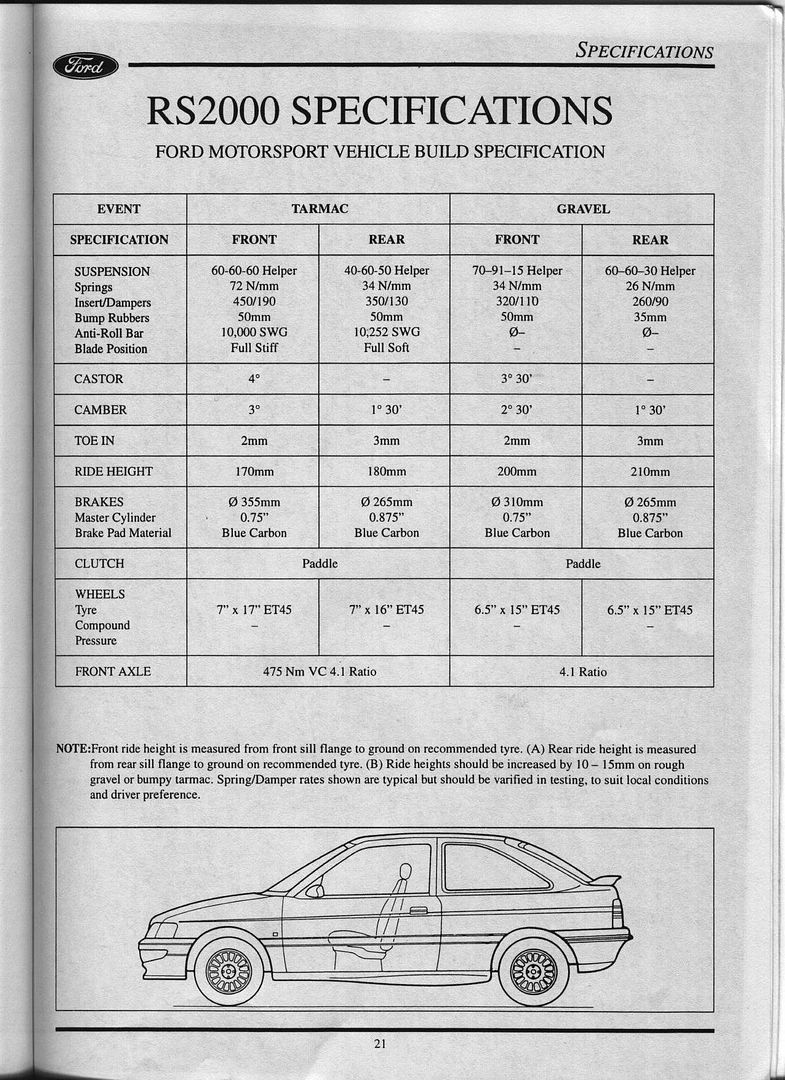 Has anyone here seen similar sheets from Prodrive regarding the E30? Particularly any gravel specs (say 1000 lakes in 1988 with Ari Vatanen?
These would be massively helpful to this whole community.